Studio for Creativity, Place and Equitable Communities
Creating healthy, equitable, more just communities  
The mission of the Studio for Creativity, Place and Equitable Communities is to leverage the power and possibilities of ASU as the New American University to integrate arts, culture and design in community development, planning and related fields in order to help redress historic inequities and create healthy, equitable, more just communities where all people can thrive. The Studio is a collaboration between the Herberger Institute for Design and the Arts and the Watts College of Public Service and Community Solutions. The program portfolio includes Faculty Academy, Creative Placemaking curriculum integration, Senior Policy Fellows, Projecting All Voices, Creative Measurement Lab, Countermapping Arizona and research with arts and culture organizations in the Southwest.
The Studio was started in 2016 with generous support from the Kresge Foundation. Programs are funded by ArtPlace America, the Andrew W. Mellon Foundation, the National Endowment for the Arts and the Wallace Foundation.
Studio programs
Current programs in the Studio for Creativity, Place and Equitable Communities address three areas critical to building the field of equitable creative placemaking and placekeeping and working toward more just and equitable communities:
Addressing current standards of practice in arts, design, community development, planning and other related fields.
Strengthening the knowledge base around creative placemaking and placekeeping as a critical element of neighborhood and systems change.
Building leaders, stewards and supporters of the work.
The Studio for Creativity, Place and Equitable Communities Senior Policy Fellowship provides selected seasoned creative placemaking and placekeeping practitioners and scholars with time and resources to harvest their insights and experience for the benefit of the field. The six current policy fellows have played an advisory role in the development of programs of the Studio for Creativity Place and Equitable Communities and are pursuing their individual work on a range of topics ranging from the role of festivals in building more equitable communities to considering whether creative placemaking is a human rights movement or a property rights movement.
Maribel Alvarez
Maribel Alvarez is an anthropologist, folklorist, and curator. Among other roles, she is the executive director of the Southwest Folklife Alliance, an affiliate nonprofit of the University of Arizona, which produces the annual Tucson Meet Yourself folklife festival. She joins ASU as a Studio for Creativity, Place and Equitable Communities Policy Fellow to explore the role of festivals in community. What new dimensions of community health and equity could be apprehended if festivals could be seen from larger frames of social cohesion, stewardship and placemaking? What happens when we replace the extant narratives and analytical lenses of "festivals" with accounts of "neighborhood rituals?" During her fellowship, Alvarez will convene a working group of ASU art professionals as well as designers, planners, sociologists and economic development experts to explore these questions.
Carlton Turner
Carlton Turner works across the country as an artist, activist, arts advocate, policy shaper, lecturer, consultant and facilitator. Turner is also founder of the Mississippi Center for Cultural Production (MCCP). The MCCP uses arts and agriculture to support rural community, cultural and economic development in his hometown of Utica, Mississippi, where he lives with his wife, Brandi, and three children. Building on his recent essay in an NEA publication, he wants to expand on the idea of history and stories of place and their impact on design, development and function of creative placemaking projects in the South. Over the course of the fellowship, he will work in digital mediums of audio story, photos and video to develop a prototype online digest under the frame of The Living History Project.
Roberto Bedoya
Roberto Bedoya is the cultural affairs manager for the City of Oakland. He also holds significant experience as executive director of various arts organizations, art consultant, thought maker and critic. He has consistently supported artists-centered cultural practices and advocated for expanded definitions of inclusion and belonging throughout his career. During his fellowship, he looks to explore two separate but related topics: first, the dramaturgy of public policy in creative placemaking practices and how this might be useful for artists and neighbors. Second, a question: Is creative placemaking a human rights movement or a property rights movement? He will explore how the entanglement of these visions shape art making practices, urban planning, community cultural development and government.
Chris Walker
Chris Walker is an independent research consultant specializing in community development. He has led research programs at Urban Institute as well as Local Initiatives Support Corporation and has published many studies on topics related to community development and creative placemaking. During his fellowship, Walker is exploring arts-based research for social inquiry to find the particular contribution of artists as researchers into topics important to creative placemaking. Arts-based research may be a particularly good way to uncover aspects of the deep structure of community, including the meanings they attach to their physical communities. Further, he aims to understand what kind of rules to assess validity and reliability may exist in this research.
Jules Rochielle Sievert
Jules Rochielle Sievert is an artist, a legal educator, a community arts educator and a social justice advocate. Currently, Sievert is the Creative Director at Nulawlab at Northeastern University School of Law, transforming law and the way people interact with the law through creative and cultural approaches. Originally more centered in the arts, Sievert plans to use the fellowship as an opportunity to reflect on what has taken place at Nulawlab over the past 4.5 years. Also to be explored and shared is what new knowledge has been gained through a recent collaborative project, Stable Ground Boston, which embeds artists, legal designers and trauma experts into community/municipal settings to generate outcomes that contribute to local visual/performing arts exhibits and art-making events.
Ascala Tsegaye Sisk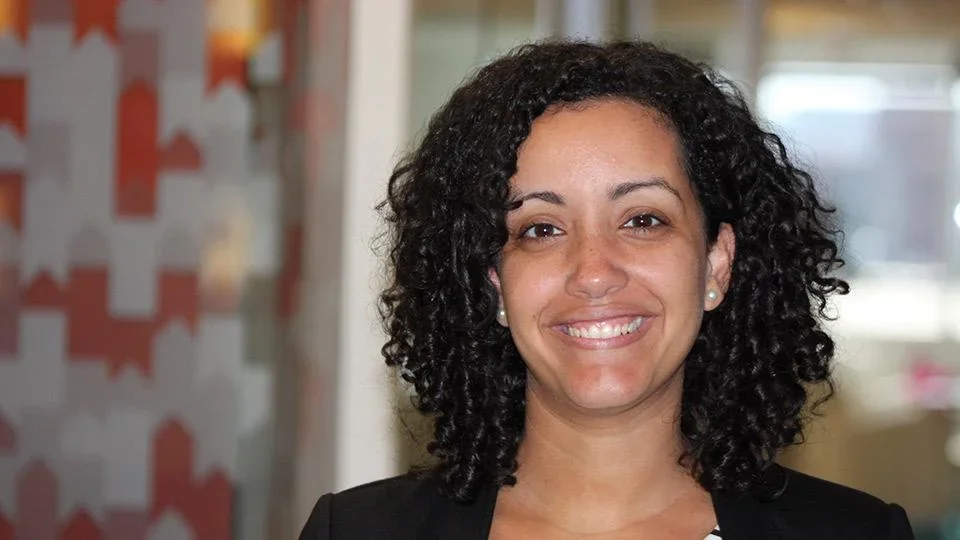 Ascala Tsegaye Sisk is an independent consultant providing strategy assistance, coaching and facilitation in the areas of equitable community development, affordable housing, creative placemaking and climate resilience. Ascala is experienced at supporting diverse, multi-sector groups to use policy, investment, and community organizing to advance shared priorities and d raws on recent experience as Deputy Director at the Center for Community Investment at the Lincoln Institute of Land Policy and Vice President of Community Initiatives at NeighborWorks America in this work. During her fellowship, Ascala will explore learning and evaluation frameworks that foster more just and equitable policy and community investment practices and the experimentation, curriculum and pedagogy that encourage the adoption of these practices.
Laura Zabel
Laura Zabel is executive director of Springboard for the Arts, which supports artists, neighbors and businesses working together toward stronger communities. They also operate Creative Exchange, a national platform for sharing stories and resources. An expert on the relationship between the arts and community development, Zabel has shared her wisdom as a speaker and writer in a wide range of settings. She is now working on a book to frame and advance a participatory, equitable, holistic and replicable model for community health by centering people and creativity. This framework draws on Springboard's work as well as the work of other organizers, artists and groups that draw on ecosystem/holistic approaches to community development. During her fellowship, she will dive deeper into the thinking and research around local economic opportunity, small business development and the new economy movement, as well as how this connects to artists and creative placemaking.
Publications and articles
Beyond the Ladder of Participation: A Trellis For Community Power by Laura Zabel
What structures are required to build durable and regenerative power in communities? How can the urban planning field move from simply inviting people into existing structures to supporting the creativity, ideas and expertise that already exists in communities? What can community development practitioners learn from artists, culture bearers, and organizers? Senior Policy Fellow, Laura Zabel, proposes that we move from using a Ladder of Participation to a Trellis for Community Power.
Projecting All Voices Fellowship
The Projecting All Voices Fellowship supports racial equity and inclusion in the arts so that our nation's cultural life honors and represents the full creative diversity of our country's population. The fellowship provides opportunities for artists and culture workers to advance ideas and projects that investigate race, identity, cultural heritage, power, policy, ability and/or place and community. Fellows are provided unrestricted financial support, mentorship, professional development experiences, opportunities to develop and present their work, and connection to experts in the field. Find more details on the Fellowship on the Projecting All Voices page.
What is equitable creative placemaking and our role?
Our definition of creative placemaking is the strategic integration of arts, culture and community engaged design into comprehensive community planning and development.
We believe:
All communities have cultural assets--including the creativity, imagination and wisdom of residents—from which to build.
Art, culture and community engaged design are crucial elements of strategies for building more just communities. They contribute positively to a range of inter-related community conditions and dynamics such as strengthening community fabric and stewardship, physical transformation of place, changes in community narrative, civic engagement, health and economic development, and many more.
Creative placemaking and placekeeping shows up in many ways, including, but not limited to:
Artists, designers and culture bearers being at decision making tables helping to frame policy and planning issues and define solutions.
Initiatives to reclaim cultural and aesthetic and design practices among populations that have been historic targets of assimilation.
Efforts that encourage all community residents to activate their creativity in service of short-term and long-term efforts towards social change and well-being.
ASU's work to advance equitable creative placemaking and placekeeping is led by the Herberger Institute for Design and the Arts and the Watts College of Public Service and Community Solutions through the Studio for Creativity Place and Equitable Communities. We are currently engaging with faculty, staff, students and community members who have interest in this work and in building opportunities for collaboration. You can email us at creativeplacemaking@asu.edu.
Creativity and Place Podcast
In our Creativity and Place podcast series, field leaders and scholars explore key questions and issues.
Buzz about creative placemaking and the Studio
Contact information and subscribe to our email list
Subscribe to our email list to stay in the know!